Welcome to reception Class
In Reception Class your teachers are Mrs Howard and Mrs Rushton. The teaching assistants are Mrs O'Loughlin and Mrs Pitt and we also have the support of Mrs Gibson (the nursery class teacher) in the afternoons. The children are split into 2 groups: The Fish are with Mrs Howard and the Butterflies with Mrs Rushton. The children share the same classroom and outdoor area and are sometimes taught in mixed groups.
Early Years curriculum
Bookbags
Please bring bookbags to school by every Wednesday. They will be sent home with the children again on Fridays. Inside will be your child's reading book, a story book for you all to share, our rhyme of the week, and any homework activities that have been set. Please set aside a short amount of time to read with your child everyday.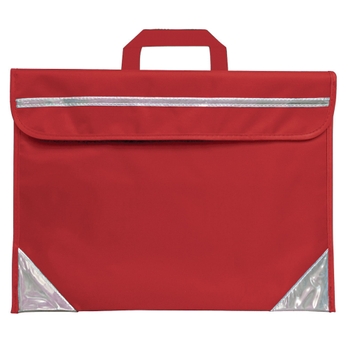 P.E
For the first half of summer term PE will be every Tuesday. For the second half term it will be on Thursdays. It is best to keep your childs PE kit in school for the half term as our PE day may change from time to time. Please make sure every item of clothing is named.
Tapestry
We have lots of parents signed up and accessing their child's online learning journal through Tapestry. Please continue to contribute to your childs learning journey from home. It helps us to build a full picture of your child's learning and progress and we will use these observations to help us make our judgements as to whether your child has reached the Early Learning Goals at the end of the year. Please contact your child's teacher if you are having difficulty accessing your child's journal.
snack
The children enjoy a snack with milk or water every morning and fruit in the afternoons. The contribution we ask for snack is £1.25 a week. From 19th May we will be moving to a cashless system. Please register as per instructions already sent out to you.
Summer term
Our theme for learning for Summer 1 will be through the story 'The King of Tiny Things by Jeanne Willis. Through this story we will explore the themes of flowers, growing, minibeasts and fairies. We will continue to study the weather and changes in the season as we move into summer and we will be mindful of how to look after ourselves in the sun.
In our Little Wandle daily phonics sessions we will continue to practise all the sounds we have learnt so far and begin to use longer words in our writing. Please look under the 'curriculum' tab for more information on this.
We will continue to send homework each week to support this learning.
In maths we will be counting to 20 and beyond and learning the number bonds to 10. In shapes and measures we will be exploring mass and looking at the properties of 3D shapes. We will also be looking at the numerical patterns found in odd and even numbers.
In RE our theme for learning is 'Our Special World' and we will be thinking about how special the natural things in the world are and the importance of caring for them.
Please make sure you are linked up to SchoolPing for regular updates about school events and Tapestry for your child's personal learning journal.
Useful Websites